Creative Graphic Design, Web Design & WordPress Development Services.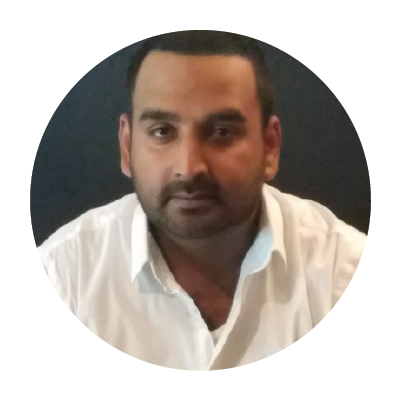 Job Success

Arif
Raza
Chicago, United States
Hey there,
Looking for a Top Rated Web Developer? My name is Arif and I'm a Front-End & WordPress Developer with 10+ years of experience in designing and developing websites. Worked with 184 different companies with extensive experience in building great websites in WordPress.
My prime focus as a designer is making things that are unique, expressive and user-friendly. Drop me a line, and we can start talking about how to make your site something great, that works for you and works for your customers.
Job went great. Extremely responsive, finished everything when he said he was going to, and quality work. Great value for his rate.
Agnes Brown
19:09 17 Aug 18
Working with Arif has been the best! He's so easy to work with and truly delivers. He responds quickly and is easy to contact. It's been a pleasure to work with him and we love our new website. Arif is definitely someone we will continue to work with long term.
Dr. Isabel Sharkar
20:36 17 Aug 18
Absolutely incredible support - always responsive and detailed as to what is needed. Great to work with!
Michael Bowman
19:53 17 Aug 18
Arif has worked with me on two websites and now a third. His work is excellent.
Carolyn Caldwell
10:24 18 Aug 18
Techzo is the real deal when it comes to web development & SEO services.
Aldo Ferrante
18:42 17 Aug 18
Words can't express how much of a pleasure it's been to work with Arif. He was eager to not only complete the job but to exceed my expectations. Arif saw a problem with my website, unrelated to my job post, and suggested a solution for better results. He delivered in a timely manner and keep open line of communication the entire time. I enjoyed working with Arif and I plan to hire him again in the future.
Sarah Ashley
21:28 18 Aug 18
I have worked with Arif several times over the years and he is has resolved every issue I have asked. He is very responsive and knowledgeable. So professional all the time. I will always use him for my website issues and and future website building or changing. Thank you Arif!
Starla Wilson
20:47 20 Aug 18
Great communicator. Great skills. Thank you so much
Erin Harper
19:21 28 Aug 18
I'm extremely pleased with the quality of work that Arif has completed for my company.
Grace limo
07:25 14 Sep 18
Arif has made my website exactly how I wanted it to be ! I am quite satisfied with the services will hire him again!
Isabella Lave
23:03 26 Sep 18
Great to work with this is my third contract, no doubt more will come.
Madison Ava
19:31 04 Sep 18

5 to 10 Page Stunning Website Design & Development on WordPress.
2 Design Concepts
Content Management System
10 Stock Photos
Payment Integration
Unlimited Revisions
On Call Support
Project Delivery in 2 Weeks.
35 Hours
Total Hours for Project

15 to 20 Page Stunning Website Design & Development on WordPress.
4 Design Concepts
Content Management System
20 Stock Photos
Payment Integration
Unlimited Revisions
On Call Support
Project Delivery in 3 Weeks.
60 Hours
Total Hours for Project
Apply Coupon Code to get 20% OFF
Discount Code –> MEET-ARIF
Are you looking for Custom Web Design, Logo Design, Custom Web Development?
Worked with 184 Companies in Chicago, Florida, California, Las Vegas and New York.
I believe instant communication with my clients is important to bring a two way communication to life and make extraordinary and everlasting client experience. I help my clients overcome any graphic design and web development tasks and make the web development experience a great one. I have 95% job success score and long term clientele who keep coming back with more work and keep me under contract for years to manage their web presence online.
I have worked with clients across industries including but not limited to Dental Practitioners, Physicians, Plastic Surgeons, Health Care Clinics, Real Estate Firms, Travel companies, Tax Companies, Law Firms, IT Companies and all types of small businesses.
Do you have any questions? Call Me: +1 708.515.4753 Time 8:00 AM to 5:00 PM CST.
Or Leave a Voice note with your name & number and I will call you for Free Consultation.
OR Leave a Message Below