LOGO DESIGN SERVICES
We develop Strong Logo designs for our clients, logo design is the signature of any brand or company. It basically represents the brand image and persona of a company. The logo design plays the role of a brand representative which plays a vital role in the mind of a customer that what value the brand carries along with it. The logo designed should be exactly inclined with the theme and persona of the brand or company.We are expert in creating an affordable logo design and come up with astonishing design solutions with great results.
We excel in designing elegant logo designs which are very much fond of in our clients. We make sure the logo design translates the brand well and in accordance to its expectations from both the clients' and the customers' perspectives. Simplicity and elegance is what we deliver through our Logo designs. Learn more about us.
Our Process
Our order process is as easy as 1, 2, 3. When you choose Techzo LLC Logo Design Services, you choose to save time!
Choose one of the design packages offered by Techzo Logo.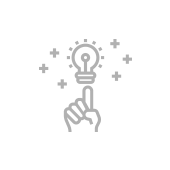 We'll brainstorm and research to come up with unique concepts.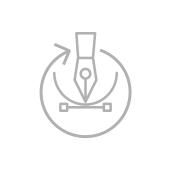 The initial concepts will be created and shared with you for feedback.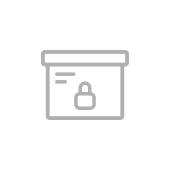 After going through all the stages and feedbacks, we'll deliver you the designs.
Affordable Logo Design Packages
Experience professional logo design services with 100% Money Back Guarantee!
$

139
Affordable Logo Design Package
3 Logo Design Concepts by Professional Logo Designers

Free Final Formats & Color Options
$199
Flexible Option for Startup Business
7 Logo Design Concepts by Champion Logo Designers

1 Business Card & Stationary Design

Free Final Formats & Color Option
$299
Professional Logo Design Package
12 Logo Design Concepts by Champion Logo Designers

3 Business Card & Stationary Design

1 Email & Fax Template Design

Free Final Formats & Color Option

Unlimited Revisions with Satisfaction Guaranteed!
Custom Logo Design & Complete Web Solution
Enterprise Logo Package
Unlimited Logo Design Concepts

By 8 Dedicated Logo Designers
Business Card, Letterhead & Envelope

Corporate Brochure (6 Pages)
Content Management System (CMS)
2 Stock Photos for Banners
Characteristics of an elegant logo
Designers invest a lot of effort and time on designing the perfect logo to fulfill their clients' requirements of designing a hot notch logo. One must consider a few things while designing the logo which has the element of elegance and perfection. Here are a few characteristics of a perfectly designed logo:
Unique – Do you have a unique logo? Uniqueness is an essence which can provide you achieve your goals in the world of marketing and branding. Unique logo design is something your audience will remember and the chances of your brand recognition is also to increase so making the logo unique is something indeed you need to work on.
Simple

 – Do you have a simple logo? If the answer is "no" you seriously need to reconsider your logo design as it plays an important role in the customers' perception about your brand identity and the services you provide. Simple is good, it may contain some message with it but it shouldn't be complicated at the same time in fact it should be simple and stylish so it might not scare or confuse your audience away, it should be nice, easily understandable and simple at the same time.
Consistent – Do you have a consistent logo? A logo which adapts in every product line presented by your brand or company. Don't forget to make an adaptive logo and don't just ridiculously keep changing the theme of your logo and design which may create a fuss and mess in the mind of your customers. Follow a guide line or guide plan in order to keep things professionally inclined and which also suits your brand and persona simultaneously. Do use a professional style guide which goes with the theme perfectly.
Scalable / Adaptable –  Do you have a scalable / adaptable logo? Is the visibility and the positioning being compromised if the type of marketing channel is changed? You need to consider all these details in depth to come up with a remedy which is a perfect solution to all these minor details which have a major impact on both the customers and viewers. For an example the logo should be visible enough even on small products perfectly for instance on a pencil the logo should well-crafted enough to be visible and scalable / adaptable to be shown properly. These all things are need to be taken care of as the logo is concerned.
Visual Polish– Does your logo have a clean and visible dynamics? The logo should have that shine and attractiveness that one finds it interesting and eye catching with keeping the element of relevancy intact. It should totally avoid the feel of dullness and should be carrying some sort of drive in it giving your desired audience the confidence to use and purchase the product or service whichever comes in your domain criteria. It should have the cleanliness and sharpness along with the professional touch in it to take your logo to the next optimum level.
FREQUENTLY ASKED QUESTIONS