5 Local SEO Tips to Dominate Your Local Market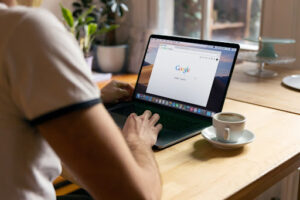 As online and hybrid commerce continue to account for a greater percentage of business revenue, it is critical that companies maximize their local SEO efforts to remain relevant in a competitive landscape. This often requires additional work and attention to detail than general SEO. However, when properly executed, local SEO can introduce your business to a larger pool of high-quality leads and improved profit margins over competitors lacking in this regard. As a result, consider the following 5 local SEO tips to dominate your local market.
1. Create a Local SEO Website
Rather than including a few articles or a specific landing page dedicated to local SEO on your regular website, it is a good idea to create an entire website dedicated to local SEO. Fully localized websites tend to perform better for SEO and convert at a higher rate than localized SEO pages.
Creating a stand-alone SEO website is the way to go for businesses that operate in a large and competitive service area. As there will be many websites trying to win the local audience, creating a location-specific website is the best means of surpassing your competitors' local SEO efforts.
2. Generate Location Specific Content
Google processes roughly 63,000 search queries each second–a figure that continues to rise by the day. The market for information is robust, with professional, authoritative content the best way to satisfy customer demands.
However, no matter how brilliant your content, there is no way it will provide an answer for everybody. Search engines realize this, quickly burying content that is not directed toward any specific audience.
Therefore, it is essential that you regularly update your website or blog with location specific content. Rather than crafting a post entitled "The Most UV Resistant Roofing Tiles," it is better to title the post "The Most UV Resistant Roofing Tiles Tampa." By providing search engines with a better idea of where your business is located, it can help them segment your client base and display your content to customers in your local market.
3. Leverage Branded Local Pages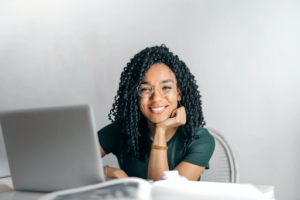 Despite the internet's ability to provide a global reach, customers continue to identify with and take pride in their local communities. In fact, despite the pandemic causing many businesses to adopt e-commerce at an increased rate, a whopping 70% of shoppers say they prefer using online and hybrid shopping as a means of supporting local businesses.
As a result, it is critical that your company website feature branded local pages to capture the flavor of the community. Some ways to achieve this include:
Updating all pertinent contact information for each of your locations
Implementing the best store locator software so that customers are automatically routed to the nearest vendor
Using pictures with recognizable landmarks so that customers can quickly identify your business via a streetside or parking lot view
Featuring customer reviews and social media interactions
4. Optimize Your Website for Voice Search
Statistics indicate that some 46% of people utilize virtual assistants or voice search when looking for information about local businesses. This makes it imperative that your website is in position to win this hands-free market.
The majority of voice searches will have the term "near me" added to the end. Having location software installed on your website gives you a major leg up in winning these "near me" searches, but it is not the only step necessary for optimization. You should also have an updated Google My Business listing for each of your locations. As most searches start through Google, having the correct contact information allows the platform to use GPS coordinates from customer smartphones to quickly put them in contact with your business.
5. Create Pages for Each of Your Products or Services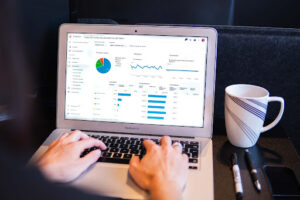 For each of these steps, it is important to remember that you cannot get too specific in your local SEO efforts. The more clearly you segment your target market, the more likely that search engines will deem you the best option for location-specific searches.
Say that you own a landscaping business with multiple locations across the southeast. The first step to winning local SEO would be to create a local SEO website for each location. Then you would want to update your website with location-specific content and tags. And then you would want to create unique pages with localized content for each of your specific services. For example, create a page for lawn mowing, a page for tree trimming, a page for hardscaping, etc. This extra layer of specificity helps get the right local customers interacting with your company in the right places.
Dominate Your Local Market Through Local SEO
Local SEO requires more work and attention to detail than traditional SEO efforts. However, when properly executed, local SEO is far superior in boosting profits. By creating a local SEO website, generating location specific content, leveraging branded local pages, optimizing your website for voice searches, and creating pages for each of your products or services, you can effectively win local searches and dominate your local market.