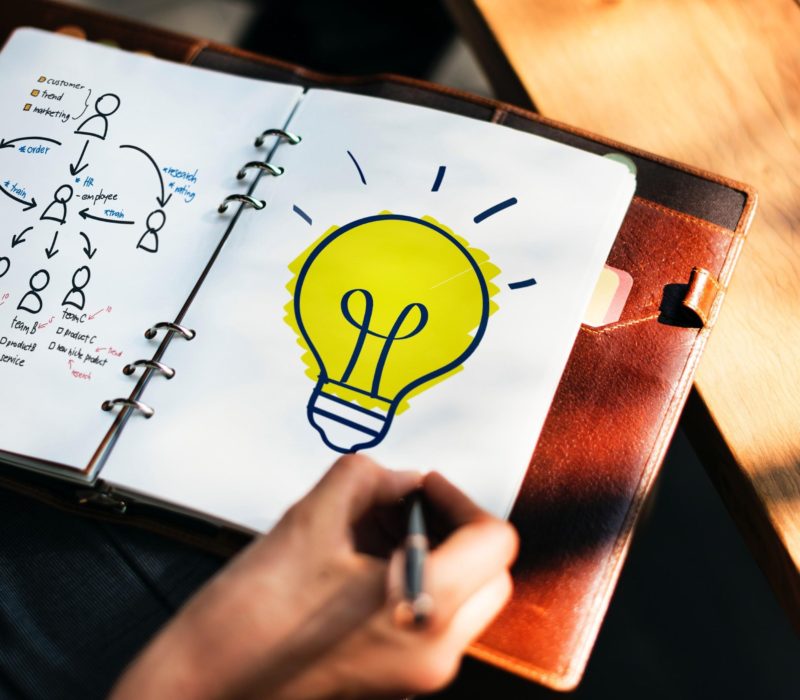 There are many challenges you'll face when you start your own business. But if you have a strong marketing strategy in place you'll find yourself at the top of the game. There are effective marketing strategies that work to source customers, increase sales and of course beat the competition you're facing.
Here are seven simple yet highly effective marketing ideas you can use to be the best in your industry.
Innovation Will Keep the Ball Rolling
When you have your own business you must be accustomed to taking risks. Making innovative decisions on the spot is what's expected of business owners to keep the production running.
Sometimes if a marketing strategy isn't working you have to make the conscious decision to change it up so you can remain relevant in your industry. For any business, the way to stay relevant is to keep up with new technology and trends. Research what your target market prefers and use these ideas to create ground-breaking changes to your company.
Saturated industries are difficult to excel in and that's why you have to create a unique niche that sets you apart from your competitors. Having a strong niche marketing strategy gets momentum if you have one or more products and services that are exclusive to your brand.
By using this strategy it will increase your visibility as you'll stand out from the myriads of competitors in your trade. Your niche will also increase your word of mouth advertising because more people will talk about the exclusive services and products you have to offer.
Changing your pricing may be your last marketing idea but it's the most important. You don't want to deliver products and services at prices that are higher than your competitors'. This is because companies and consumers are looking for any means necessary to cut down on costs.
By adjusting your pricing so it's attractive to customers and partners you'll definitely increase your sales and find new prospects. They will be more willing to do business with you if they feel the pricing on goods or services is fair.
When starting up your business you need to have a logo that is the face of your company. A memorable logo is essential for your business so customers and business partners can easily identify who you are.
A brand awareness marketing strategy is timeless and has been used for many years. Creating the perfect logo for your company will help increase your brand awareness. You can use your logo for the following:
–      Cover for all your social media sites
–      TV adverts
–      YouTube adverts
–      Mobile application icons
–      Billboard advertising
–      Branding on trucks and cars
–      Cover image for websites
–      Use your branding on novelty items at festivals
–      Logo branding when you sponsor sports events
Use Social Media to Your Advantage
Most companies don't advertise in magazines and newspapers anymore. The new way to advertise your brand is by creating social media profiles. Facebook, Instagram, Twitter and even Pinterest offer business accounts you can use to create adverts and communicate effectively with your audience.
You may think you wouldn't have the time to run social media accounts as you have a business to run. But there are companies that offer to keep your social media accounts active during hours people use the internet the most. They interact with your target audience by doing the following:
–      Advertising promotions and special offers
–      Posting videos relevant to your brand
–      Posting links to blogs about your company to your audience
–      Referring your audience to your website
–      Using social media as a platform for customer service
Digital Commerce is the Future
The digital age for products and services has been going for quite some time now. If you don't have an online store you may not receive as many new customers as you should.
Consumers prefer to use online stores as they have busy lifestyles. By creating a user-friendly online store your customers can simply order your products and services with a click of a button. Implement a premium user experience for computers as well as mobile applications to keep your customers happy.
Allow Customers to Review Your Business
Another way to create brand awareness is by allowing customers to give your company a review on sites such as Epinions and SiteJabber.
People typically search review sites to see if companies offer quality products and services. Ensure you offer premium products and services so you can have an excellent rating.
There will always be opposition in your industry. But the wonderful news is you're able to stay relevant by implementing marketing strategies your competitors don't follow. You'll come out on top every time once you learn what ideas work for your business. Stay ahead of the game by following the above marketing strategies for your business.
Author Bio
Elizabeth Summer is a freelance content writer who has previous experience in a digital design agency. She writes about branding, graphic design and digital marketing. Her favorite time of the day is after midnight when she comes up with creative ideas.